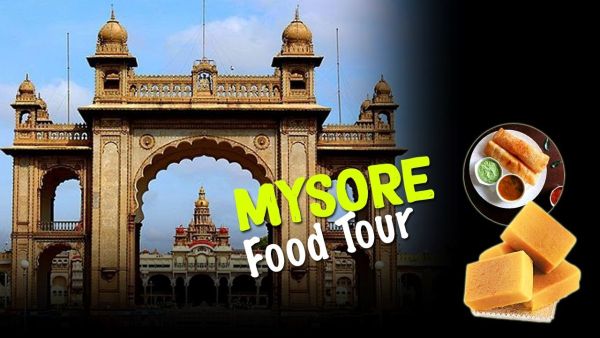 7 Food Spots You Can't Miss on Your Next Mysore Trip
Mysore Food Tour
7 Food Spots You Can't Miss on Your Next Mysore Trip
Mysore, the cultural capital of Karnataka, is rich in more than just historical heritage. Mysore was once known mostly for its dosas and coffee. With a heavy dose of Udupi cuisine in its veins, Mysore still hasn't changed much. There exist many age-old institutions that have given dishes an iconic status.
Today, we've curated a list not just of the top restaurants in Mysore, but also small places that may go unnoticed. From the best South Indian restaurant in Mysore to the best street food in Mysore – we have it all. For the excited traveller in you, here are the top 7 food spots you should visit on your next Mysore sightseeing trip:
Mylari Agarhara
The Mylari Agarhara never fails to impress people with its flavorsome food and courteous staff. One of the oldest and most visited places in Mysore, not much has changed over the years. It offers heavenly food with enticing aromas at prices that will not burn a hole in your pocket. You should definitely try out the Saggu Masala butter dosa, a pure delight to your taste buds. It's very different from the common dosas and is served with delicious onion gravy. This is close to significant places to visit in the Mysore, such as the Mysore Palace and Karanji lake. For this location advantage and its lip-smacking food, this should be on your list while you're out for Mysore sightseeing.
How to get there? : Address​: 67, Agrahara Fort, 6, Sayyaji Rao Rd, opp. Anagha Hospital, Agrahara, Fort Mohalla, Mysuru, Karnataka 570004
Guru Sweets, KR Market
The Guru Sweets are the inventors of the world-famous Mysore sweet – Mysore Pak. Their ancestor, Kakasura Madappa, a chef in the courts of King Of Mysore, invented the Mysore Pak. Anyone with a sweet tooth must have tasted the Mysore Pak at least once. What's interesting is that it comes in two broad varieties
The "wet", ghee-infused, fudgy versions that have come to dominate cities today, and

The powdery, porous blocks that small stores and restaurants sell from glass jars.
If you find yourself browsing the Devaraja Market, do drop by here and try their Special Mysore Pak. You're sure to be left with a sweet rush after tasting the Mysore famous sweet, Mysore Pak.
How to get there? : Address​: Shop No: 1, Devaraja Market Building, Near K.R. Circle, Sayyaji Rao Rd, Devaraja Mohalla, Mysuru, Karnataka 570001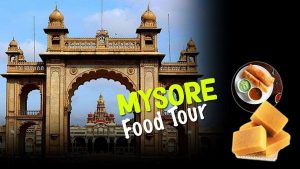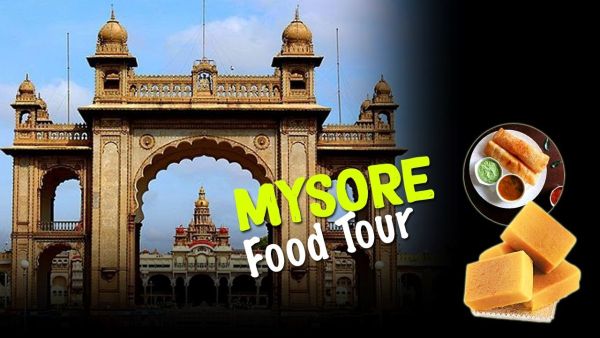 Hotel Vishnu Priya
The place is well-known for its Mallige Idli, served with sambhar and coconut chutney. This soft, spongy, aromatic white idli gets its name from its texture and resemblance to the jasmine flower. This is a great place for lunch, with the Pongal rice and Bisi Bele Bath as the must-try dish here. A glance at the menu will tell them how Hotel Vishnu Priya has a specialty in dishes made from rice. And yet, one can always find something to please their taste buds. For the rice lover in you, this has got to feature in the list of the top restaurants in Mysore.
How to get there? :Address​: Vinoba Rd, Devaraja Mohalla, Shivarampete, Yadavagiri, Mysuru, Karnataka 570001
Hotel Hanumanthu
Established in the year 1932, Hotel Hanumanthu stands as one of the legacy hotels of Mysore. Everything here is prepared with the same age-old formula devised by By Sri Man Hanumanthu, their founder. It is the oldest & finest hotel for non-veg items, especially for Chicken Pulav and Mutton Pulav. The food here is cooked using firewood in the open air. The mutton chops and the chicken curry are an absolute delight for the meat lovers.
How to get there? : Address​: 1720, Akbar road, Mandi Mohalla, Mysuru, Karnataka 570001
Anima Madhva Bhavan
This is known as one of the best south Indian heritage restaurants in Mysore for breakfast. They serve pure-veg food, without any garlic, onion, etc on a plantain leaf. Not just the food, even the atmosphere here is rather homely. While here, do try the Heritage Platter. It's a combination of
Deep-fried Paddu i.e steamed rice balls

Gujju ( chivda and Chura )

Nucchinunde (dumplets made of greens and lentils)

Sodhi payasa – a broken wheat kheer mixed with ghee.
This dish is served with a variety of chutneys and curd.
How to get there? : Address​: 12th Cross Rd, Gokulam 2nd Stage, Vani Vilas Mohalla, Mysuru, Karnataka 570002
Gayathri Tiffin Room
Gayathri Tiffin Room restaurant in Mysore, popularly known as GTR, is a must-visit for all the avid Masala Dosa fans. It's affectionately said that your life is complete only after you have enjoyed the Masala Dosa in GTR. There's a Green Dosa, served with Filter Coffee, Saagu and chutney. The dosa has three varieties of green leaves: Palak, Methi, and Coriander, all mixed into a vegetable stew. Your Mysore trip should definitely start with Dosa and filter coffee breakfast at the GTR.
How to get there? : Address​: 2954, 1, NS Road, near Ramachandra Agrahara, Chamundipuram, Ramachandra Agrahara, Mysuru, Karnataka 570004
Lalitha Mahal Palace
For the street food lover, the street food destination in Mysore is near the Lalit Mahal Palace road. Here, you'll encounter a variety of chats viz. Panipuri, Kolhapur bill, Churmurui, and Pizza dosa. The street features 99 varieties of dosas, such as pizza dosa, sweet corn dosa, etc. It's the perfect place for relaxing and enjoying the evening snacks. This place is what comes to mind if one's seeking street food in Mysore.
How to get there? : Address​: Lalitha Mahal Palace Road, Lalithmahal Nagar, Siddhartha Layout, Mysuru, Karnataka 570028
Conclusion
With your food goals set, your next Mysore city should be an exciting adventure. Even the top restaurants in Mysore are true to Mysore's humble yet magnanimous nature. Right from the best South Indian restaurant in Mysore to just another shop selling the Mysore famous sweet, Mysore Pak. With its delicious Udupi cuisine and rich heritage, Mysore continues to have a modern persona. A mixed personality that invites and attracts visitors here, year after year.
If you are planning your next Mysore trip and need expert advice regarding hotels, cabs, itineraries – we're here to help. Fox Travels continues to be Mysore's most trusted and reliable travel agency, be it for Mysore sightseeing or outstation travel. We can plan your entire trip around such memorable experiences that it'll be all you talk about for months to come.
Ready to discover the numerous places to visit in the rustic Mysore?