Cabs from Mysore to Bangalore with vaccination  drivers
Till now the users of Mysore to Bangalore Cab users were fidgeting because they couldn't sit in their desired seat because of the social distancing. Since covid cases in Mysore and Bangalore are drastically less, the government has permitted to utilize the taxi according to the traveler's wish.
The hotels at Mysore Bangalore road were closed for the past 2 years because of COVID-19 pandemic. The travelers, especially ladies, experienced irritations due to the lack of restrooms and couldn't take short breaks. People used to travel with boredom as they couldn't eat the dishes they liked on the way. But now as per Government orders all the hotels on the way are open as before and attracting the customers with their own deliciousness.
Lockdown is under effect in the Entire Karnataka (Except Bangalore) from 10 pm to 5 am. Government has allowed the functioning of taxi services from Mysore to Bangalore for 24 hours of the day. Therefore Fox Travels' taxi team has vaccinated our drivers with a 2nd dose. So without any anxiety, intended safe cabs can be booked through fox travels.
Sanitized cabs from Mysore to Bangalore.
Mysore to Bangalore How do you choose to travel from Bangalore to Mysore by Bus or train during this corona pandemic situation? You have to take more precautionary measures while this 2nd wave of covid-19 is spreading drastically. Therefore, as per the new guidelines of the government, 'Fox Travels' agency has got permission to take 4 members in an Etios/Dzire car, 7 members in an Innova car, and 13 members in a tempo traveller vehicle for travelling, to abide the social distancing
Besides, our vehicles are sanitized thoroughly. Just send your travel ticket to us beforehand if you want to travel from Bangalore international airport/sangolli rayanna station to Mysore or from Mysore to Bangalore. We will reserve a healthy driver for you. Now, 'fox travels' has started cab services from Mysore to Bangalore at an affordable price. To quick book the cab, just call the below-given number.+91 94807-35315.
+91 76767-64776
Book A Cab from Bangalore to Mysore with Fox Travels. one-way taxi fare starts from Rs 2250/-
One Way Taxi Fare from Mysore to Bangalore
Rs.2500/-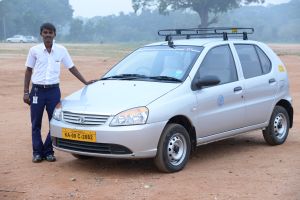 Rs.2750/-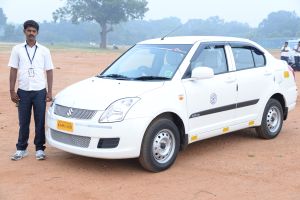 Rs.4500/-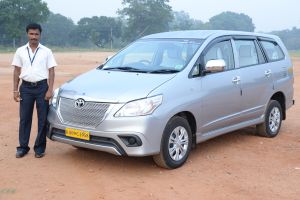 Examine the precautionary measures of COVID-19 2nd wave keenly while travelling from Mysore to Bangalore Cabs and travel only after that.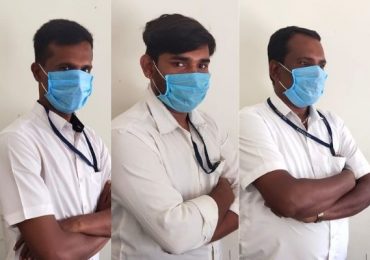 When the COVID-19 started, doctors had informed to wear face masks compulsorily. Observing that we are being informed to wear 2 masks now, we have to estimate the severeness of this covid variant. Being that, we have to take tough precautionary measures about our 3 hours journey by Mysore to Bangalore taxi. How do you trust online taxi services when you are in this situation? To what extent the ownerless vehicle will be sanitized, who will observe the driver's health? Online taxi companies operate through software from far away towns. Their basic intention is to reach their target. Thus, we recommend you to book local taxis. Therefore, with our safety, we can cut the chain of this covid also.
'Fox Travels' observe their driver's health every day. And for safety purpose, the middle of the vehicles traveling from Mysore to Bangalore are covered by cardboard sheets. Thereby we are trying to cut the chain of COVID-19. Apart from that, since the payment reception will be through online and there will not be any kind of hand-to-hand transaction. Also, we have looked after that the driver wears 2 face masks and hand gloves always. We have come forward to do covid free travel. You can book your Mysore to Bangalore cab without any fear and hesitation.
Cabs from Mysore to Bangalore Taxi Fare For One Side
Ask For Discount + 91 94807-35315
Q: How to Book My Safe Taxi Services from Mysore to Bangalore?
A: To reserve a Mysore to Bangalore Taxi you just have to pay the advance, ₹-274/-. A sanitized vehicle and a healthy driver will arrive at your designated date and time in front of your house.
Mysore to Bangalore
Type of Cabs
Passenger Capacity
Mysore to Bangalore
One Way Taxi Fare
Tata Indica / Hatchback Cab 4 passenger
4+Driver
2500.00
Etios/ Dzire
Sedan Cab 4 passenger
4+Driver
2750.00
SUV, Innova Car 7 passenger
7+Driver
4000.00
Mysore and Bangalore cities are like twin cities. For example, Mumbai Pune, Hubli Dharwad, Shimla Manali. Similar to these cities Mysore Bangalore is also considered as twin cities. The city of Bangalore that is 145 km away from Mysore has been established by Maharaja Krishnarajendra Wodeyar. It was Mysore state previously now it is Karnataka state.
One more curious thing is that there was a road constructed directly from Mysore palace till Bangalore city. This road starts from Mysore Palace's Balarama, Jayarama gate, and passes through Ashoka Road, Fountain Circle, and Tippu Circle, Bangalore's Chamarajapete Tollgate, and reaches Bangalore Palace road. Due to traffic congestion, these days' roads have Deviated and the beauty of that road has been spoiled.
While coming from Bangalore to Mysore after crossing the fountain circle soldier's pillars have built on both sides of the road. It was the gateway of Mysore in those days. Even today we can see those pillars near Mysore. People of Mysore depend on Bangalore for various reasons. That's because Bangalore is the capital city of Karnataka, the nearest International Airport is located in Bangalore. More than 10000 people travel between Mysore and Bangalore for commercial and personal intentions.
Mysore to Bangalore Cab Services
Fox Travels have started Mysore to Bangalore cab services in the year 2006 and has completed more than 35000 trips to date. Our specialty is that depending on the demand and booking that has been received by us we have allocated 10 taxis just for the purpose of Mysore to Bangalore service. Mysoreans usually travel to Bangalore on an urgent basis. Be it attending an interview, Government work, or going to the Airport one can't make any advance booking. Understanding this situation fox travel agency has reserved 10 cabs. Within 10 minutes cab will be at your desired address.
We guarantee that we do not ask for more than the assigned price. You can also check our google reviews given by our customers. Each of those reviews is the outcome of our hard work. Do not forget to share your opinion after you travel in a review.
Mysore to Bangalore by Car
Why do we recommend Mysore to Bangalore Taxi?
Bangalore is the 2nd fastest developing city in India. Traffic and population is also highly increasing. If you choose for bus or train it may delay your work. That's because it takes about 4 hour's journey to travel from Mysore to Bangalore. One has to depend on a taxi or metro train to travel within Bangalore city. Hence we recommend hiring a cab to travel from Mysore, finish all your work, and return to Mysore. Our experienced drivers will assist you to have a musical journey. All our vehicles are pre-installed with the music system. It helps easing the minds of the customers. It has FM, aux, and USB options as well. Choosing the song of your choice will make your trip more exciting. Therefore opt for Mysore to Bangalore cab and have a good journey.
Mysore to Bangalore car rental according to customer convenience.
Fox travels agency provides a car on rent according to traveller's convenience. Analyzing the Enquiries we get and keeping them in mind we have low budget vehicles to premium SUV vehicles for rent as per traveler's requirement. From 2006 to 2016 fox travels agency was operating 15-20 cabs per week and now it is operating 25-30 vehicles per week. People of Mysore have started using hired vehicles these days. We have increased the rate of vehicle operation depending on the requirement. Based on their budget some customers opt for a low budget hatchback Car, and some choose a sedan Car. Some of them choose SUV Innova Crysta since they need more comfortable travel. Keeping those in mind fox travels have introduced different kinds of vehicles to the travel field. Especially to travel from Mysore to Bangalore we have reserved more vehicles. Our drivers will go to traffic-less roads of Bangalore and save your precious time.
Mysore To Bangalore By Road
Mysore to Bangalore is about 145 km by road. This route is completely safe to travel throughout the day. It is a 4 lane route of NH 275 and the road is being widened for 6 lanes. This route from Mysore to Bangalore passes through 7 amazing towns and cities. Each one of them is unique in its "s own way. Srirangapattana is about 18 km from Mysore and it takes about 20 minutes to reach there. We can see the breezy and sparkling Cauvery River and the Tippu sultan's reign. From here for about 45 minutes and 26 km away Mandya is located. Mandya is very famous for Sugar cane fields, sugar factories, and Film star Ambarish.
Mandya is well known for its rallies and skirmishes regarding the Cauvery River and language issues. It always leads to the front of these issues. Halfway through the journey to Bangalore from Mysore is the town Maddur. There are many hotels which provide some relaxation for travelers. We usually take some break here before moving ahead.
People of Karnataka fondly remember Maddur for its mouth savoring Maddur Vada. After having crispy vada and tea our journey moves towards Channapattana along NH 275. Channapattana is about 35 minutes from here. Channapattana is also known as the city of toys. Even with tough competition from Chinese toys these desi toys of Channapattana still hasn't lost its fame. The next place we come across is Ramanagar. This Ramanagar is also known as the new Bangalore. The super hit Hindi film Sholay has been shot in this region.
Famous dialog from the movie "Nach Basanti Nach" has its own fan following till today. The hill where the movie was shot is a renowned tourist spot now.
From Ramnagar our vehicle will start moving towards Bangalore. From here the number of vehicles starts increasing considerably. As you move further ahead, a taluk headquarters named bidadi will come. Many people choose tatte idli hotels here for a light tiffin. Bidadi is famous for tatte idli in karnataka. The hot idlis and butter combo given here attracts people. Idli hotels are all over the city and Sri renuka hotel is very popular. Even we have savored the taste of idli here.
From here, within 15 minutes we will reach Bangalore rural region Kengeri. It is 90% attached into Bangalore city. And Bangalore roads and shortcuts start from here. Here fox travels drivers will get cautious. They'll take the destination of the traveler in Bidadi itself and decide which road to take. Like this, we have readied ourselves for your safe travel. With a thorough knowledge of the Mysore Bangalore road, fox travels will make your travel easier.
Choose from our variety of cab with driver options – Mysore to Bangalore Taxi Fare details For (Round Trip)
Fox travels agency has been providing taxis at the cheapest rate. We have gained the trust of customers over the years. We are not providing a taxi for profit. We prioritize safety and travel with a smile. We encourage our drivers under the Smile every mile slogan. And we are acting the same way.
Type of Mysore to Bangalore Taxi

Number Of Traveller
Per Km Car Fare From Mysore to Bangalore

Driver Charges
Sanitized Hatchback Car, Tata Indica
4 Passenger, plus Driver
9.00
300.00
Sanitized Sedan Car,
Etios/ Dzire
4 Passenger, plus Driver
11.00
300.00
Sanitized SUV, Car
Toyota Innova

7 Passenger, plus Driver
14.00
300.00
Taxi Booking Number.  +91 94807-35315
Why Book a Mysore to Bangalore Cab with Fox Travels?
Fox Travels agency is neither an online portal nor a commission agent. Since 2006 with the intention of generating employment opportunities we have established fox travels. We own 42 cabs. Not only that we supervise our driver's activities and license. All the documents related to our cabs will be renewed from time to time.
We will look into that the vehicle won't break down or puncture while travelling from Mysore to Bangalore by Car. In case it happens, our agency's cabs could be found every fifteen minutes. So there's no need to panic for people who are traveling to airport. We are organizing Mysore to Bangalore one way taxi daily. We assure that we will arrange another cab in just ten minutes. Therefore Mysore Bangalore taxi users trust us more.
What is the difference between you and online portals?
Online portals operate just like a commission agent. They do not own any vehicles and they surely will not have precise information on the driver. They offer their service from a city that is nowhere near Mysore or Bangalore.
They do not have clear knowledge about the vehicle traveling with their customer. The condition of the vehicle and its proper documentation will remain unknown to them. Hence they will not issue any direct contact number. Unlike them, we will be in contact with you all the time. We will be with you throughout your inquiry and your journey. We remain in touch with you even after your trip. We are Mysore localities.
Why should you Travel by Fox Travel Cab to Mysore from Bangalore?
In this present situation travelling in public transport like bus or car is not suggestible. Because COVID 19 has spread all over India rapid rate, therefore travelling by a sanitized Taxi from Mysore And Bangalore is appropriate. Opting for a taxi is the best choice if 3 or 4 passengers are travelling together. We choose that route which has Hotels, Police stations, Hospitals, ATM for safety concerns of the passengers. Most of the drivers will not be aware of the localities of Bangalore. We allot drivers who are well aware of every neighborhood and roads and office address in Bangalore.
One Way cabs From Mysore  Bangalore
The concept of a one-way taxi is trending nowadays. Online portals deceive people by making customers by receiving double money. Only 10% will be deducted by them which is equal to the Round trip. They say this is a one-way cab service. But at fox travels, we operate 30 to 40 vehicles every day and we offer a really low price for one-way cabs.
What is the difference between online one-way cabs and fox travels?
Online taxi companies allot an owner/driver for the customers. Those drivers log in to various online portals and opt for that company which is more profitable for them. So at the last moment, you will receive a message saying your booking has been canceled. This spoils all your schedule and mood.
But at Fox Travels the vehicles reserved only for one way make your journey easier. The reason for this is fox travels own all the vehicles and our own drivers will be assigned for that purpose. We provide a one-way taxi according to your convenience. You can also take a break for about 30 minutes. All you have to do is contact the provided phone number. Without any booking charges, one can book a one-way taxi through fox travels.
Mysore to Bangalore one way taxi fare.
How to compare a one-way taxi?
It is so easy to compare Mysore to Bangalore one way taxi. Every one-way taxi will have a certain amount for one way drops. Some of the companies fix 2300 rupees and toll charges extra. Some put Rs.2500 all-inclusive. Some companies fix Rs.1750 up to 150 km's and charge Rs.18/- for extra km. It Comes to 2500 overall. Some of the companies cheat customers by showing the different prices on their website and charge differently in the end. But at fox travels agency you pay only for what you've seen on our website. We do not charge more than what has been assigned initially.
Mysore to Bangalore
Type of Cabs
Passenger Capacity
Mysore to Bangalore
One Way Taxi Fare
Tata Indica / Hatchback Cab 4 passenger
4+Driver
2500.00
Etios/ Dzire
Sedan Cab 4 passenger
4+Driver
2750.00
SUV, Innova Car 7 passenger
7+Driver
4000.00
Mysore-Bangalore Airport Taxi
Book Sanitized Taxi from Mysore to Bangalore Airport
We are proud of ourselves to be Indians. People travelling from Mysore to Bangalore airport book our cab. Even though just one person is travelling to Foreign, the whole family will go to the airport for the send-off. It is the tradition and mindset of Indians. Foreigners usually travel alone everywhere. But We don't take up travels alone. We always travel with family or friends. More than 1000 vehicles travel from Mysore to Bangalore airport every day. Our experienced drivers take a shortcut route to reach Bangalore airport. We take only a one-way fare to pick up from Bangalore Airport or to drop at Airport. We prioritize the safety of women and children. To date, we have organized 38000 trips from Mysore to Bangalore airport.
Are You Looking For Mysore to Bangalore Sharing Taxi? 
Why do you search for Mysore to Bangalore airport shared cabs during this Corona variant time? When there is a social distance of 5 feet is necessary as per doctor's suggestion, how safe is the Mysore to Bangalore Sharing taxi travel? For the time being, fox travels have started Mysore to Bangalore one way drop and levied the price that matches the price of sharing cabs. Hence, come let's prioritize the safety first.
 Mysore To Bangalore Airport Cab Booking  Number: +91 94807-35315
Mysore To Bangalore Bus.
Government busses operate every minute from Mysore to Bangalore.  From Mysore rural bus stand ordinary buses, raja hamsa, and Volvo ac bus move toward Bangalore every minute. It takes about 4 hours 40 minutes to reach Bangalore by bus. It passes through Srirangapattana, Mandya, Maddur, Channapattna, Ramanagara Bidadi, and Kengeri.
One more thing you keep in mind that if you're willing to go to Bangalore directly you can choose a Nonstop bus. The shuttle buses stop at each bus stand for 10-15 minutes. Nonstop buses stop at Maddur for a tea break and move on. This helps you save your precious time. Bus charges have been mentioned below.
Mysore to Bangalore Bus Fare and Timings
We have provided Mysore to Bangalore bus timings. If there is any difference or changes in it you can visit the KSRTC official website https://ksrtc.in/oprs-web/ and get complete information about the timings of the bus. You can also call 9880374883 to get more details about the bus.
Bus Type To Mysore Bangalore
Deparcher timing
Reach Bangalore Satellite Bus Stand
Ticket Fare Per Person From Mysore Bangalore
Mysore - Bangalore
Private Taxi Fare

Fox Travels Private Bus
2299.00
Ordinary KSRTC Bus
2299.00
Rajahamsa KSRTC Executive
2299.00
KSRTC Volvo Ac Bus
2299.00
Mysore To Bangalore Airport Bus
To fulfill the needs of the public KSRTC has started fly bus service for Mysore to Bangalore Airport. Every day 10 bus travels to Mysore to Bangalore airport at the allotted time.
Mysore To Bangalore Airport Fly Bus Timing And Fare
Mysore to Bangalore airport fly bus timings Mysore to Bangalore Airport fly bus has been started now. Daily 8 to 10 vehicles travel in this route. The timings and fare of fly buses are given below.
Fly Bus Code
Airport Bus departure Timing
Bus Start From
Reach Airport Timing
Per Person Ticket Fare
Mysore -Bangalore
Private Car

0100 MYS-BIAL
2499.00
2499.00
2499.00
2499.00
Mysore To Bangalore Train
Indian Railways has its own glorious history. 25 trains commute between Mysore and Bangalore daily. Train travel will give you a nostalgic feel of traveling with family. The facing seats will make you forget the journey time.  Indians share a great relationship with the train.
For instance, we address trains as a person. Mysore to Bangalore Train route will pass through Srirangapattana, Pandavapura, Mandya, Maddur, Channapattana, Ramanagara, Bidadi, and Hejjala and finally arrives at Krantiveera Sangolli Rayanna Station of Bangalore. Choosing the appropriate trains depends on the customer's time and budget.  Ac trains, Superfast trains, express trains, and passengers travel between Mysore and Bangalore.
The railway department has set up so many facilities en route from Mysore to Bangalore. Hospitals, Hotels, drinking water have been made available at each station in order to assist the travelers. Online booking services are also available to book tickets in case of urgency. No need to stand in a queue to buy the tickets at the Railway station. It is suggested to board the train before 15 minutes of the train's departure. to get more information on train timings of Mysore to Bangalore contact the given number of railway departments.
Fox Travels offer a golden opportunity of providing at a really low price. It is better to travel by cab if you are 4 members. The choice is yours.
Mysore to Bangalore Train Timing (Now Today)
Every day 25 trains commute between Mysore and Bangalore. We have provided the train number, name, and time departing from the Mysore railway station. To know more about this you can visit the Indian railway's official website and get all the needed details. You can also call Enquiry number 08212521751. Visit:  http://indianrailways.gov.in
Mysore to Bangalore Train Name And Fare
Mysore Bangalore
Train Number
Mysore Bangalore
Train Name
Mysore Bangalore
Train Departure Time
Train Rich By Bangalore From Mysore
Mysore And Bangalore
Train Ticket Fare
22818. Only Monday
Mysore Howrah Weekly SF Express
00:30
09:00
16217. Only Monday
Mysore Sainagar Shirdi Weekly Express
05:00
09:30
16518
Kannur Bangalore City Express via Mysore
05:30
09:55
16524
Karwar Bangalore City Express via Mysore
05:30
09:55
56231
Mysore Bangalore Passenger
05:50
09.00
16215
Chamundi Express
06:45
09:30
12578. Only Saturday
Bagmati SF Weekly Express
07:20
09:55
16229. Only Tuesday and Thursday
Mysore - Varanasi Bi-weekly Express
09:55
16023
Malgudi Express
08:15
11:10
56281
Chamarajanagar Bangalore Passenger
08:45
12:00
12975. Only Thursday and Saturday
Mysore Jaipur SF Express
10:15
12:50
12613
Tippu Express
11:15
13:45
17307
Basava Express
13:30
16:40
12008. Except for Wednesday
Mysore Chennai Shatabdi Express
14:15
16:15
16557
Mysore Bangalore Rajya Rani Express
14:30
17:10
56237
Mysore Bangalore Passenger
14:45
18:00
16535
Gol Gumbaz Express
15:30
18:25
16232
Mysore Mayiladuthurai Express
16:00
18:50
56213
Chamarajanagar Tirupati Fast Passenger
17:00
20:40
16236
Mysore Tuticorin Express
17:45
20:40
16210. Only Tuesday and Thursday
Mysore Ajmer Express
18:15
21:30
16592
Hampi Express
18:40
21:50
56234
Mysore Bangalore Passenger
19:00
22:25
22681. Only Wednesday
Mysore Chennai Weekly SF Express
20:30
22:45
16221
Kaveri Express
20:30
23:25
56263
Night Queen Passenger
23:25
04:00
Taxi to Destinations near Mysore
Mysore to Bangalore Taxi Booking people (FAQ) Frequently Asked Questions
Is traveling from Mysore to Bangalore at midnight via cab safe?
Since vehicles travel 24 hours a day on Mysore to Bangalore road, night travel is much safer. Moreover, Mandya and Ramnagar police patrol all over the night.
How can I book Mysore to Bangalore cabs during lockdown?
Fox Travels taxi team is prepared a lot for taxi usage during lockdown emergency situations. For that purpose, it has taken permission from Police and district administration. Contacting us one day before your journey is enough.
How can I book Mysore to Bangalore Cabs?
Fox Travels has been providing cabs at low fares in the market for the past 15 years. You can book the safest 'Mysore to Bangalore cabs' by calling the below-mentioned number. +917676764776
How much is the taxi fare from Mysore to Bangalore airport?
Mysore To Bangalore best and reasonable taxi for one-way drop fares are, for 4 seater indica it's Rs.2500. For Etios car, it's Rs.2500/-. For 7 seater Innova it's Rs.4200/-.
What are the one side drop cabs from Mysore to Bangalore?
Hatchback car indica, sedan taxi etios, suv Innova kind of cars will be allocated for mysore to bangalore one way drop depending on your travel bags and number of people travelling.
How much is the taxi price per km from Mysore to Bangalore?
Mysore to Bangalore round trip cab charges for Indica is ₹.9/-, Etios ₹.11/-. Innova ac car ₹.14/-. Call now to ask for discounts.