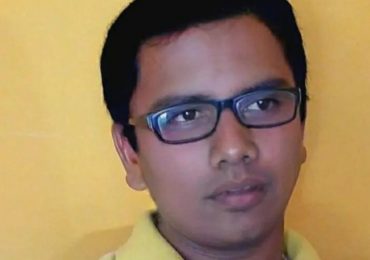 Proprietor@FoxTravels
Mr.Pradeep Kakade.s
cell phone: +91 94807-35315
Mail: proprietor@foxtravels.in
E-Mail: pradeep@foxtravels.in
GST: 29BXFPP0956B2ZF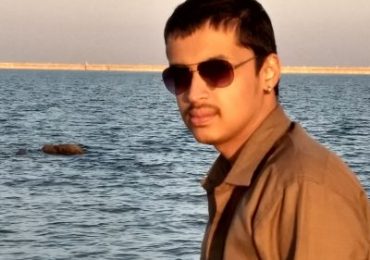 Mr.Pravardhan
Frontline officer@ Mysore Branch
cell phone: +91 76767-64776
Mail: foxtravels2006@gmail.com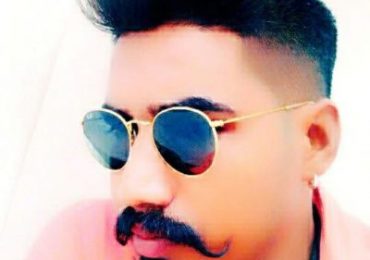 Mr.Santhosh
Frontline officer@ Bangalore Branch
cell phone: +91 99723-66694
Mail: info@foxtravels.in

Fox Travels About Us
Our Efforts and hard work from being Pradeep Kakade. S to Fox Travels Pvt Ltd.
I, Pradeep Kakade. S served as a labour contractor at KSRTC organization for 15 years. In the year 2006, I had a desire to start my own business and create employment opportunities. I didn't know what kind of business should I launch, hence I showed my involvement in many professions voluntarily. Basically I'm a Mysorean and I used to spend my leisure time near Mysore palace grounds with my friends. During one of these times, I saw a tourist having an altercation with the driver. When we went there we observed that driver was collecting more money from the guest. When questioned he failed to give an appropriate answer.
One more time when my aunt was traveling from Bangalore to Mysore, she also experienced a similar horrible experience. At that time there was a thought in my mind that why shouldn't I start Tours and Travel Business, and I shared my idea with my friends. One of my closest friends Mr. Shashidhar introduced me to Mr. Sachin M.s who had 10 years of experience in the travel field. When I asked about the field he explained the pros and cons in the travel industry. I thought it wouldn't suit me and gave up the idea. But after a few days, I had some kind of enthusiasm in me and decided to start a travel agency no matter what happens and established a travel agency.
So like this eight months passed. I incurred heavy losses. I closed my office inevitably. I was undaunted by this situation. I questioned and analyzed myself about the same and found that I was my lack of experience which was the cause of this misfortune. Before getting to know the dip and depth of tourism, starting a travel agency was my biggest fault. And then I didn't delay, I joined as a cab driver in an agency called Mysore cabs. Being a labour contractor once upon a time and now a cab driver was really embarrassing to me. My friends and family used to say that this profession was not the correct choice for you.
I worked as a cab driver for 3 years. To understand the depth of tourism I roamed around almost every place in South India and North India. I understood every requirement of travelers. Thorough knowledge of the Routes and road is the key to my achievement. Comprehending the details about routes, car maintenance, mileage, profit, and loss I bought a second hand Tata Indica, KA 09 B 1260. My actual career began at this point in time. I traveled about 300,000 km with customers in my car. Each of them gave me a unique experience.
I used to study and examine travelers. I found out all the facilities required by tourists visiting Mysore. Customers are the reason for my today's success. They used to encourage me in my every step. Then I purchased A Chevrolet Tavera, Ka 09 B 4234, my earnings kept increasing. This inspired me to buy another car. So like this from the year 2006 till 2014 I had 17 taxis operating under my ownership. I chose to supply cabs to corporate Offices as well. For that a corporate office was necessary. A firm name was essential to start an office. The name "FOX TRAVELS" came to my mind. I continued my business after registering the name FOX TRAVELS. To upgrade the business I took help from the internet. Created a website foxtravels.in and this portal doubled my turnover within the span of 2 years.
We created a separate team to magnetize the customers online. Around 90% of the guests' visiting our website book their vehicle and tour packages with us only.
By 2019, FOX TRAVELS grew up as a huge agency. We have started our office in Mysore at No.324, D Subbaiah Road, Chamaraja Mohalla. GST: 29BXFPP0956B2ZF has also been registered. At 2020 fox travels has 28 cabs under its supervision. The agency started in the Name Pradeep Kakade.S has created an employment opportunity for 40 people. Even our aim was to accomplish the same. In these 14 years, we have achieved recognition as a No.1 travel agency in Mysore. Apart from that we also undertake currency exchange, passport service, honeymoon package, family package, student tour package, group tour, and other travel-related services under one roof.
Presently, we have Tata Indica, Toyota Etios, Swift Dzire, Nissan Sunny, Chevrolet Tavera, Toyota Innova, Toyota Innova Crysta, 12 Seater tempo traveler, 21 seater bus, 32 seater bus and 48 seater bus available for your service. One more reason for our success is we do not provide more than a 1-year-old vehicle to the customer. We replace our vehicles every year. Our colleagues also play an important role in our success. We look after our colleagues as our friends and partners. The reason for this is being a labour contractor I clearly know the demerits of the labour and solve them easily.
who is the owner of Fox Travels?
Mr.Pradeep Kakade.s
This is the path of a person Pradeep Kakade.S transforming his business into Fox Travels Agency.
Can we start a Travel Business today?
For this question, we have an answer. We will definitely encourage you to start your own business. To start any business knowing the dip and depth of that industry is a very significant factor. Even you can start a travel business. We will support in every phase.
When was Fox Travels founded?
Fox Travels was founded in 2006
Who is Fox Travels's CEO?
Fox Travels' CEO is Pradeep Kakade
How much revenue does Fox Travels generate?
Fox Travels generates $ < 1M in revenue
How much funding does Fox Travels have?
Fox Travels has historically raised $10000000 in funding
Where is Fox Travels's headquarters?
Fox Travels' headquarters is in Mysore Karnataka, IN
How many employees does Fox Travels have?
Fox Travels has 50 employees
What sector does Fox Travels operate in?
Fox Travels is in Tour Operators
Our Success is Because of Them