Tempo Traveller For Rent in Mysore
12 Seater Ac And Non Ac Tempo Traveller rent in Mysore
Tempo Traveller rental in Mysore Tours to different locations from Mysore can always be enjoyed across the year. The monsoons, summer and spring has its own impact on the beauty of the city, and of course, closer destinations like Coorg, Mangalore, Ooty, Bandipur, Wayanad and Bangalore always are fun-filled.
This is very true in case of the tours that take family and friends together. Cars are ruled out when it comes to huge numbers, and trains do not offer private space. Tempo traveller rental in Mysore comes handy for everyone.
How to choose? You need to however keep in mind certain points when you opt for Tempo Traveller Rent in Mysore. The first thing obviously would be the condition of the vehicle. Is it good enough to offer a comfy ride? Does it meet the legal requirements? When you ask these questions and get negative answers,
Tempo Traveller Rental In Mysore For Local Usage
| Van Type | Non A/c | A/c | Minimum Km | Driver Bata |
| --- | --- | --- | --- | --- |
| 12 Seater Tempo Traveller | 4000.00 | 4500.00 | 100 Km | 350.00 |
you can be sure that your travel can be a mess. Speak with the tempo traveller Mysore rental services and ensure that the documents are all perfect. Then check the tour itinerary. However, you should be able to make modifications, or there should be customized packages. For instance, if you hire a Mysore to Coorg tempo traveller, and the tour package is for 3 days and 4 nights, but you need for additional days, you should be able to get it.
Check the entire package: Many would enjoy the ride in a 12-seater Ac tempo traveller from Mysore, but the joy would go down south when the hotel is a substandard one. So, you should check for the quality of the hotels your package operator offers, and not only the tempo traveller. You can also ask for specific places to stay in any destination.
For the travellers in Mysore, especially a group of friends around 15 people, tempo travellers are a great source to go around the clean and neat city and have fun to the core.

Tempo Traveller Rent Fare List In Mysore For Outstation
[table "5" not found /]

A wise move is to inquire the rates and get the quotation from multiple Mysore tempo traveller hire services, and negotiate for the best prices. However, do not opt for the least priced or shocking low-cost tempo travellers, for they are certainly going to ruin the journey. The low price does not come without a fiasco. You can check for the reviews and testimonies on the sites, if available, of the service providers and proceed to pick the right option for your tour.
A bit of groundwork involves efforts but pays off.
Tempo Traveller rental in Mysore Book By Fox Travels is renowned and trusted travel agents based in Mysore, specialized in exclusive services and tailor made travel itineraries.
We serve Tempo Traveller Services For Rental. We Have 15 More Than Luxury Tempo Traveller In Mysore. Need a Tempo Traveller By Outstation  And local Hire Services. Fox Travels Provide 12 seater tempo traveller By Group Tour Packages
To book our 12 Seater  Tempo Traveller package, click here and send us your query. For A Quick Contact Call:

 076767-64776
Ac, Non Ac Tempo Traveller From Mysore To Coorg
---
Citing Capacity: 12 Seater Type: Non-A/c Rate Per Km:  18.00 Per Day Minimum: 300 Km's  Road Tax: Extra Toll Parking: Extra Driver Charges: 400.00 Per Day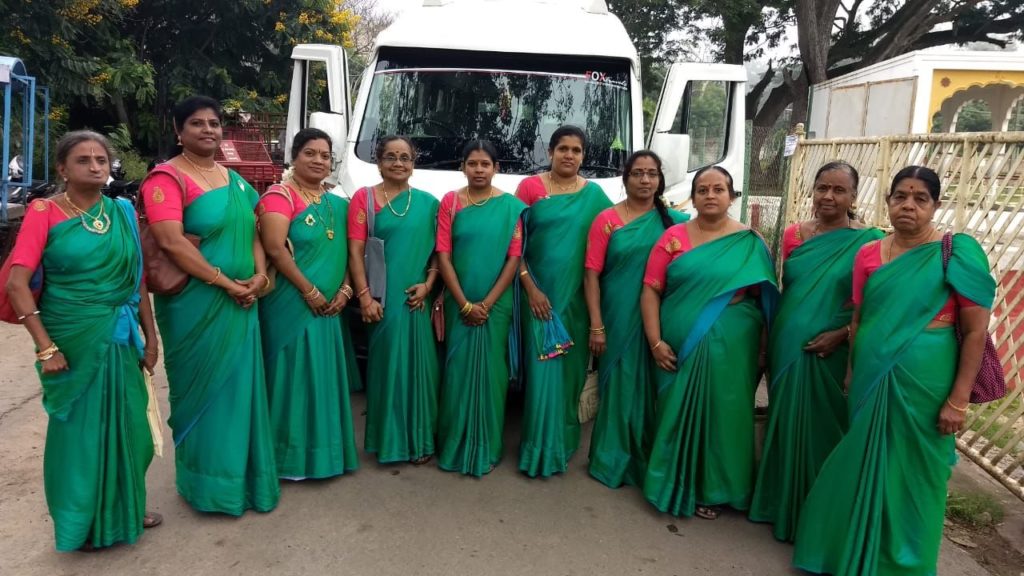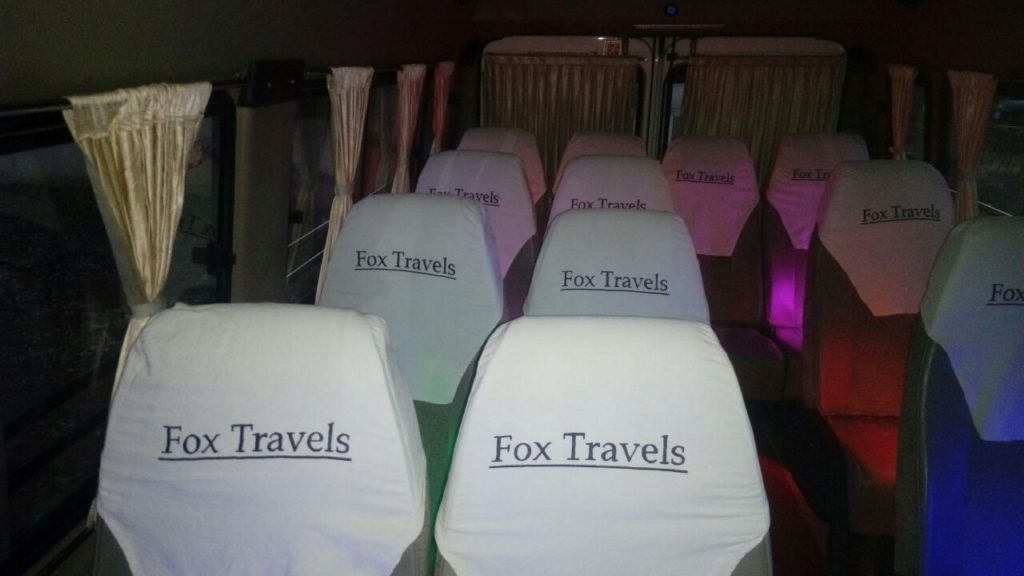 Luxury Tempo Traveller From Mysore To Ooty
---
Citing Capacity: 12 Seater Type: Non-A/c Rate Per Km:  18.00 Per Day Minimum: 300 Km's  Road Tax: Extra Toll Parking: Extra Driver Charges: 400.00 Per Day
Tempo Traveller Hire From Mysore To Wayanad
---
Citing Capacity: 12 Seater Type: Non-A/c Rate Per Km:  16.00 Per Day Minimum: 400 Km's  Road Tax: Extra Toll Parking: Extra Driver Charges: 400.00 Per Day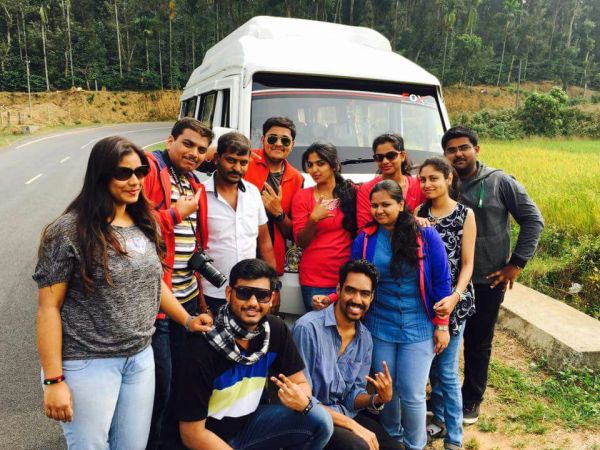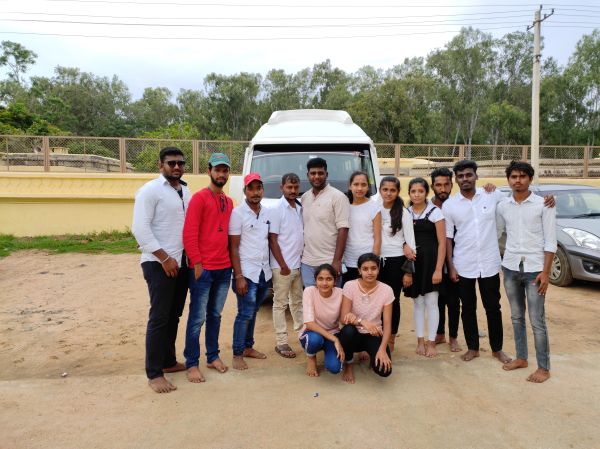 Tempo Traveller From Mysore To Tirupati
---
Citing Capacity: 12 Seater Type: Non-A/c Rate Per Km:  1/8.00 Per Day 10Minimum: 300 Km's  Road Tax: Extra Toll Parking: Extra Driver Charges: 400.00 Per Day