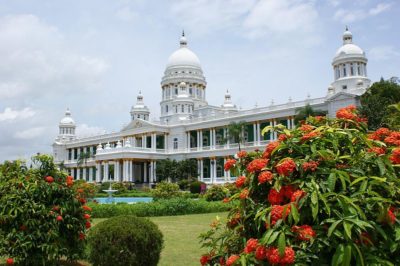 Things To Do In Mysore Places To Visit In Mysore
What To Do In Mysore, Best Things To Do In Mysore, Top Tourist Sport To Visit In Mysore
How to have a memorable trip to the city of Mysore?
Are you planning a trip to Mysore? Well, if that's the case wouldn't you like to heed in about what are the topmost captivating things to do in Mysore? Be it your romantic weekend or a trip with your best buddies, the perfect things that you can do in this lavish city will consistently captivate you with its elegance.
If granted a trip to this elegant South Indian city, who in the world would not want to break that monotony of same-day routine and explore the fun activities that one can do here. No matter which part of country/world you reside in, Mysore has been one of the most beautiful places to visit in South India. A lot of tourists visit this city to experience its rich heritage, gorgeous palaces, diverse Mysore zoos, and engraved temples.
A sneak peek at things to do in Mysore:
Someone very correctly stated, "It's NOW or NEVER". Yes, you got it right all we are signalling is, pack your bags and plan a trip to this fun city today! Needless to state about the cheap shopping in Mysore which allures a considerable number of tourists. However, if exploring fun places fascinates you than Mysore is the destination for your holiday trip.
A glance at places to visit in Mysore-
The Mysore palace
One of the most famous places in this marvellous city is the Mysore Palace which is a must spot to visit at night. Often known as the Maharaja Palace, this palace holds immense importance and is situated in the city's heart. Of all the things to do in Mysore, witnessing the stunning interior displays of intricate craftsmanship inside the palace grants you the best feeling.
How can you resist visiting the Chamundi hills?
Chamundi hills are one of the famous places that capture the attention of national as well as international tourists. You would often come across this place while searching for interesting facts about Mysore. It is said to have been sculptured with a 5-meter tall statue. Hold on to the beauty of Chamundi hills does not end here. Rather, with 1000 leads it offers a spectacular view of the surroundings. Do highlight these Hills as one of the places to visit in Mysore.
Would you mind exploring the Mysore Zoo?
Established in the year 1892 with a total of 10 acres the land today has spread to 157 acres, this Zoo is a house of numerous wildlife species. The Mysore Lake is situated behind the Karanji Lake and is often known as the Shri Chamarajendra Zoological Gardens.
Why miss out the KRS dam?
When you are visiting the gorgeous city of Mysore for the trip, then you cannot miss the Krishna Raja Sagara (KRS) dam as it is a great deal for all the tourists on a trip. One of the insights about the dam is that it is the first irrigation dam all over India. Being a major tourist spot, this place accounts to be one of the most beautiful tourist spots around Mysore.
Final Words
Let no road be less travelled by exploring every corner of the globe once in your lifetime. Moreover, now that you have acknowledged the top things to do in Mysore. You must not miss a chance to visit it.